High standards every step of the way
Created to outfit and equip brave souls who seek to discover everything the great outdoors has to offer, Jeep ®  Xtreme Performance maintains high standards every step of the way.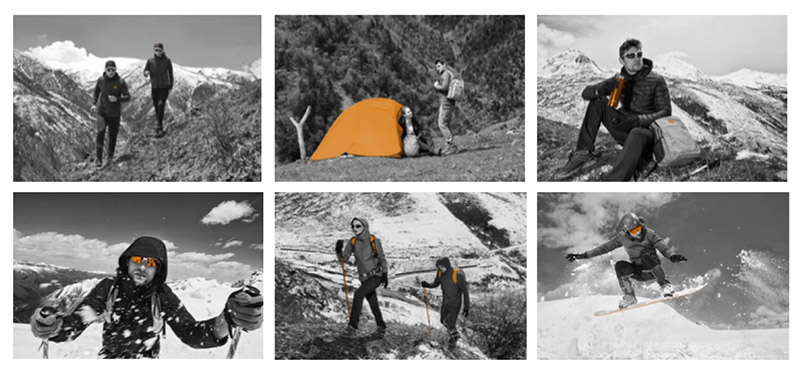 Our FW2017 collection is yet another exclusive new collection of authentic outdoor apparel and gear under the Jeep ® Xtreme Performance brand that made its global debut by entering the China market in 2012.
The Jeep ® Xtreme Performance line was created to provide a distinctive line of high performance of apparel and gear that is every inch superior – with every stitch and welding exacting, solid and secure – across a variety of outdoor activities ranging from mountain biking to kayaking and climbing.
UTG's focus through its project company Beyond the Clouds Ltd. is to exceed expectation in every design.
For over six consecutive years, UTG has been leveraging the power of the legendary Jeep® brand via a strategic brand extension. As the only JXP licensee in China,  Beyond the Clouds and UTG has been executing the next stage of the JXP strategy via expansion across some categories and online as well as brick-and-mortar retailers.
Jeep ® Brand
Jeep ® Brand Built on more than 70 years of legendary heritage, Jeep ® is the authentic SUV brand with class-leading capability, craftsmanship, and versatility for people who seek extraordinary journeys. The Jeep ® brand delivers an open invitation to live life to the fullest by offering a full line of vehicles that continue to provide owners with a sense of security to handle any journey with confidence. The Jeep vehicle lineup includes Compass, Grand Cherokee, Patriot, Wrangler and Wrangler Unlimited. FCA LLC sells and services vehicles in approximately 120 countries around the world.
About FCA LLC
FCA LLC, a global strategic alliance with Fiat S.p.A., produces Chrysler, Jeep, Dodge, Ram, Mopar, SRT and Fiat vehicles and products. With the resources, technology and worldwide distribution network require d to compete on a global scale, the alliance builds on Chrysler Group's culture of innovation, first established by Walter P. Chrysler in 1925, and Fiat's complementary technology that dates back to its founding in 1899.
Headquartered in Auburn Hills, Mich., FCA's product lineup features some of the world's most recognizable vehicles, including the Chrysler 300 and Town & Country, Jeep Wrangler, all-new Dodge Dart, Ram 1500, Jeep Grand Cherokee SRT8 and Fiat 500. Fiat contributes world-class technology, platforms, and powertrains for small – and medium-size cars, allowing Chrysler Group to offer an expanded product line including environmentally friendly vehicles.