Singles Day: the power of e-commerce
It was that time of the year again. China's – and the world's – biggest online shopping event took place on 11 November. Known as Singles' Day, Alibaba transformed the de facto holiday from an 'anti-Valentine's Day' for Chinese singletons to a global shopping festival back in 2009 – and made billions of dollars in the process. Other e-commerce platforms rapidly followed Alibaba's footsteps. 2018 was no exception: Thanks to the economic growth and astonishing speed of online shopping development, the sales record of the Alibaba shopping platform, as well as JD, are growing year on year with unprecedented pace.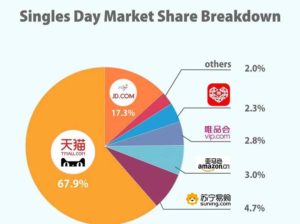 Alibaba reported that sales from Singles' Day amounted to USD 30.8 billion, a 27% jump from last year's figures (The number did not take into account some sales that began earlier in the week in honor of the event.) Additionally, the retailer hit a record USD 25 billion in just 15 hours, eclipsing last year's record of USD 25.4 billion in 24 hours. Market research experts say the massive growth is attributed to retailers competing for a share of consumer spending in China's growing economy. In comparison, US sales between Thanksgiving until Cyber Monday accounted for $12.8 billion in 2016.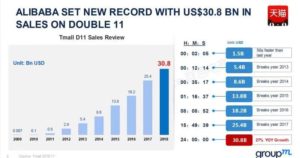 The annual event kicks off on the midnight of 11 November and runs for 24 hours featuring steep discounts that are driven by the main Alibaba-owned platform, Tmall. In honor of the event, Alibaba founder Jack Ma held a gala to celebrate its kickoff, with televised entertainment spectacle featuring Cirque du Soleiland Mariah Careyto further drum up business. Jack Ma reported that Xiaomi, Appleand Dysonproducts were the top three brands in early sales. Alibaba's competitor, JD also offered discounts on a variety of goods from household items to electronic gadgets to clothing and beauty supplies.
Essentially, think of it as the Asian version of America's Black Friday and Cyber Monday shopping sales – but bigger than the two combined. Apparel and Fashionwas ranked 6 in the top 10 best performing categories. Through its licensed and acquired brands, UTG performed well in the annual retail celebration that has become an important bellwether for the entire country.